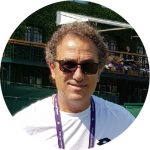 Leo has been a member of PTR for over 30 years and has served as the Official Representative for PTR in Argentina since 1995. A PTR International Master Professional, Leo is the coach and manager of Leonardo Mayer (reached ATP ranking 21) and worked with Carlos Berlocq (Top 50 ATP player) until his retirement. He is also is the owner and founder of T.S. Management, a club management company currently responsible for 3 clubs in Argentina and his new development "365 Open Sports" in Dubai. This exciting new facility hosted the first PCRCertification Courses in Dubai.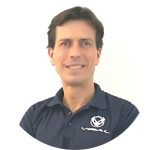 Jon is the Director of the Teaching Area of the Basque Padel Federation and the Technical Director of Club PadelEbro located in Burgos, Spain.
He is the ex-National U-18 Coach from June 2005 to January 2019 for the Spanish Padel Federation, Ex-Male National Coach for the Spanish Padel Federation and a Former Instructor for the Spanish Padel Federation from November 1998 to January 2019. As a coach he was 2 times Absolute World Champion representing Spain, 11 times U-18 World Cham­pion as Coach for Spain and 1 time Veterans World Champion as coach for Spain.
As a player he was 4 times Basque Circuit Master Champion, 3 times Basque Circuit Champion, 2nd Division Champion of Spain in 2002 and participated in 2 world cups. He is a National Padel Coach certified the SpanishPadel Federation.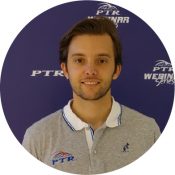 David was born into tennis and has played national and international level. He was in Van der Meer World Class for two years and earned an athletic scholarship to play for Old Dominion University. Armed with a Business Management degree, David worked at HEAD's International headquarters. Today, David started works for PTR and serves as PTR Italy Director of Marketing & Communications and responsible for the development of Padel in Italy whereby he created the PTR Padel program which has hosted Level 1 workshops.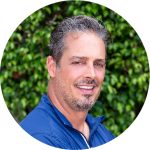 Julian played tennis professionally and in college before embarking on a career as a club professional. Julian brings the discipline and dedication of being a world-class competitor and over 30 years of private club tennis excellence to every engagement.
Julian draws on a lifetime of experiences with a wide-range of clubs, clients, competitions and organizations. His expe­rience includes working at the prestigious Longwood Cricket Club (Boston, MA), the exclusive Palm Beach Polo Club (Wellington, FL) and being Director of Rackets for over 22 years at one of America's most distinguished private-club resorts, The Ocean Club (Key Biscayne, FL).
Julian received professional certifications from the USPTA and PTR, the PPR (Professional Pickleball Registry), The PPTR (Professional Platform Tennis Registry), PCR Padel, as well as a Fitness trainer from
Julian is the founder and CEO of First Serve Foundation, which he created in 2009, in his bid to touch lives, bring educa­tion, prosperity, and meaning to children in need around the world. First Serve Foundation was founded on the belief that we can pool resources to help the less privileged child get access to better education, health, and resources. First Serve Foundation has been providing, families with hope, education, health and the opportunity to break the cycle of poverty.